The Council was formed in September 1963 to promote and encourage safety and good sportsmanship in the sport of snow skiing, to develop a fraternal spirit among skiers and ski clubs active in the Metropolitan Milwaukee area, to serve as an information center for skiers, to coordinate racing and other events among member ski clubs, to disseminate information and news on snow skiing to the general public, to organize and sponsor ski-related functions which do not encroach upon the privileges nor usurp the functions of member ski clubs and to do any and all other things which tend to further snow sking in general, as directed by the Member Clubs.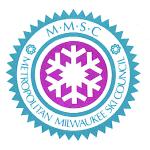 Copyright 2014. Homestead Technologies. All Rights Reserved

METROPOLITAN MILWAUKEE SKI COUNCIL

Welcome to the MMSC website

Why Join a Ski Club and Go Skiing With Them?

Current club members help in the selection of each years trip. The club's trip director and trip leaders already have everything planned out:

• No planning needed on your part

• Condos or Hotels are booked at properties we have researched

• Airline tickets and seats are reserved

• Various parties, activities, group dinners, happy hours are planned

• Lift tickets are arranged

You can rely on a trip leader:

• Who knows the ski area

• Who is capable of handling traveling situations

• Who helps you have a great trip

You'll always have someone to ski with:

• Ski at your level

• Ski when and where you want

Average discounts for lift tickets, ski lessons and rentals:

• 25-60% discounts on lift tickets

• 15-33% discounts on ski school and rentals